JSMAC NEWS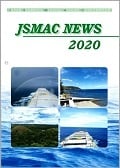 Published in English, the JSMAC News provides seamen and others in the shipping industry with coverage of current issues, including health and hygiene matters. It is intended to serve JSMAC'S entire membership, and is therefore distributed to wide readership overseas, including assigned doctors and intermediaries, overseas representatives of JSMAC member companies, and Japanese government offices abroad.
JSMAC BULLETIN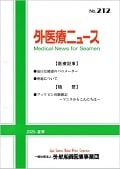 The JSMAC Bulletin is issued quarterly in Japanese, containing information or article on first aid, health management, safety hygiene, etc.

The information of first-aid is written in both Japanese and English and distributed to all vessels operated by JSMAC member shipping companies to protect their crew from the grave consequence of accidents or illness on board.